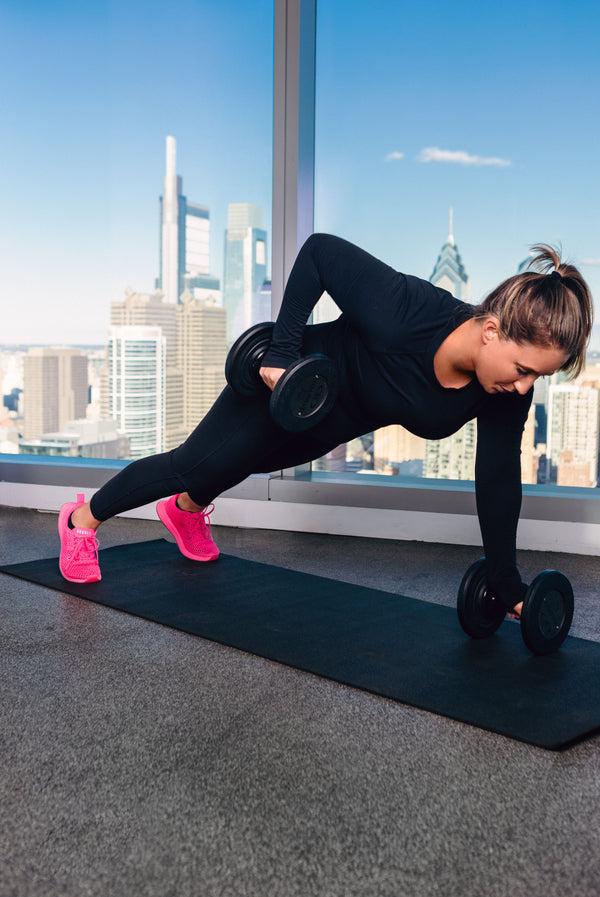 The Self Care You Deserve
TAKING CARE OF YOU,
WHILE YOU TAKE CARE OF EVERYTHING ELSE
Angela has been so helpful in pulling me out of a long standing nutritional rut. Food felt like the enemy. She approaches each meal plan with careful consideration for my nutritional needs. She keeps it interesting each week with super easy to follow recipes and helps me plan around a hectic work schedule. Grateful for her help!
Amy W., PA
Thank you so much! You are so good at keeping me accountable and making working out fun and something I look forward to. I am feeling a little sore but also toned. I am liking this feeling!
- Lindsay O., New Jersey
In the first month of focusing on nutrition I lost almost 10 pounds and saw muscle tone in my arms and legs. If you are looking for someone who loves helping moms, focuses on form and doing stuff the right way, will push you but make you laugh, Angela is your girl.
- Nina B., PA
As a mom of two toddlers looking to start getting active and healthy again, Angela has been exactly what I needed! She's super knowledgeable, approachable (she has toddlers, too!), and fun. It couldn't be more convenient to have her come to my house. I genuinely enjoy our workouts, feel much stronger and my clothes are fitting more comfortably. And with her meal planning, I know I'm eating nutritiously and with more variety than I did previously.
Morgan D., PA
After pregnancy I contacted Angela and she knew exactly where to start. She knows when to push but also when to give grace as a new sleep deprived, body conscious mom. She focused on form. Then I finally started nutrition accountability. As a busy working mom I wasn't excited to add another meeting to my schedule but we talk about wins, challenges and goals for next week. I leave the meeting feeling rejuvenated and ready to take on the week.
Nina L., PA
Before meeting Angela I already had my own strength and cardio routine. I didn't even think I needed a trainer until I received few sessions with her as a gift. But Angela completely changed my approach to training and nutrition. And I couldn't be happier with the results. I became much stronger and energetic, I feel better in my body and my clothes, I can finally do push ups! On top of that Angela has a great personality and is a pleasure to spend time with, which makes an hour of training fly by.
Ardak B., PA